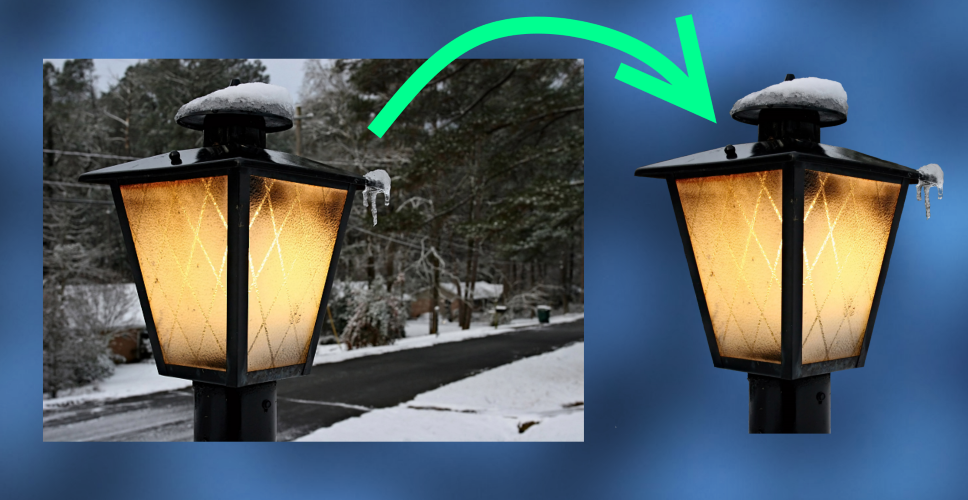 If you're making a poster, a folder or a pamphlet for your video, or if you just want to include some still-pictures in the video itself, chances are that at some point you'll need to cut away the background from a picture
To cut out a person or an object from the background, you often need to edit the picture on pixel level, and even though there are specialized tools, it can still be a time-consuming task to work with edges, semi-transparent areas and colour contamination. The prototype for a difficult cut-out could be pictures of rebellious curls, tangled tree branches, tobacco smoke or a transparent wedding veil.
You can use 3 different kinds of tools to make a cut-out:
Dedicated cut-out programs / plug-ins

Topaz ReMask ($ 69.99)
Perfect Mask* ($ 99.95)
Fluid Mask ($ 149)


* Now part of Perfect Layers in Perfect Photo Suite

Programs with cut-out features

Serif PagePlus (Cutout Studio)
Zoner Photo Studio Pro (Selection tools)
Paint Shop Pro (Object extractor)

Free graphics editors

Paint.net
Gimp
To test the capability of the programs I use a picture of a glowing street lamp (courtesy of pixel perfect digital). The picture represents some challenging areas including edges, colour contamination/blending and semi-transparency.
The interface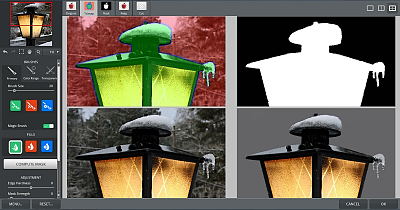 It's evident that a lot of planning has gone into the Topaz Remask interface. It's intuitive, easy on the eyes, and with the 4-split screen, where you can edit on each of the 4 screens, the program has the upper-hand over the competitors.
Considering that a cut-out process can be quite tricky and time-consuming, it's also a welcome feature that you can save a project / Trimap / mask as you go along. Well, you're actually saving a 4-map (Keep, Cut, Compute and Transparency), but unfortunately you can't save the Adjustments or the changes in color recovery/desaturation.
In some ways, I prefer the Topaz Remask work-flow, where you start by marking out the difficult areas rather than the cut- and keep-areas. It would be nice though, to have a clear indication of the initially analyzed edges and segments. That would make it easier to use and be precise in the adjustment of the primary Compute brush-size. To that end, Topaz Remask employs some of the Adobe Photoshop keyboard layout, but sadly without the ability to customize the layout. On a Danish keyboard, this means that the task of adjusting the brush size – Brackets keys – requires you to hold down the Alt Gr. key and press 8 or 9. That is a bit cumbersome.
Neither am I fond of the Zoom buttons. They seem somewhat illogical, with static zoom-levels without the ability to zoom into a marked area. If you've used the square marquee to mask a specific area, the focus is lost when using the zoom in/out. Fortunately there's a zoom-function built into the mouse-wheel, and that works rather well and also seems to be more stable than the +/- for zoom. Combined with the spacebar + drag function it's in fact easy to zoom / pan.
The selection tool can be used for localized masking. However, there's a limit to the localization since it's always a square. It would be somewhat more useful if it were a lasso marquee and if the marquee also contained the adjustments not just the mask.
Edge detection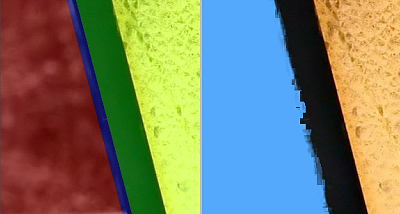 The trade-off when you have an automated edge-detection is that you lose some of the manual control. At the same time, there's no logic involved; so even though an edge is obvious for the eyes, it's not always obvious for the program, and just because it quacks like a straight line and walks like a straight line, the program doesn't conclude the obvious.
Truth be told, the automatic edge-detection didn't impress me at all, but then neither did the competitors'. Fortunately it can be switched off when you need to establish ex. a straight line via the shift + click, and that combination actually works rather well. However, it's a bit of a time waster to go over an edge 3 times (Compute, Cut and Keep), and it sure would have been nice to have more than a mere 6 levels of undo.
Blending, colour contamination and semi-transparent areas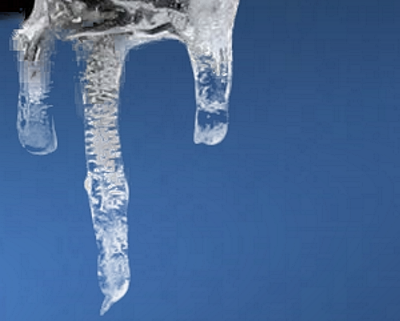 Without a dedicated blend-tool, refining the edges can be rather tricky. To reduced blending and colour contamination, you're limited to working with the color range brushes and with the desaturation and the edge shift slider. Since the marquee tool doesn't include adjustments, as for desaturation and the edge shift it's all or nothing for the whole picture. It can work, but it's by no means ideal.
As for Working with semi-transparent areas, Topaz Remask does a really good job of detecting and creating the alpha areas. Barring the case where you have a decidedly complex and penetrating background in a semi-transparent area, Topaz Remask actually gets the job done.
Verdict
Topaz Remask works as a plugin to ex. Photoshop or to the free Paint.net (via the 8bf plug-in), and during the test period it performed flawlessly without a glitch.
I found Topaz Remask to be a competent cut-out tool, but it's evident that there's still a lot to be achieved - a blend-tool would be at the top of my list. It would fit in nicely beside the transparency tab.
In a normal editor it's especially time-consuming to deal with semi-transparency, and compared to the task of making those cut-outs manually, Topaz Remask can be a real time-saver.
Next: Make cut-out with Serif Cutout Studio & Zoner Photo Studio